Contact Editor of Site

Liz Reed is a licensed aesthetician and skin care expert. Send her an
email
TriLASTIN

Review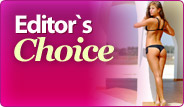 Rated:5.63 out of
10


by

BestCelluliteCream.com
Ranting and raving that diet and exercise are useless, TriLASTIN claims to have the one true and effective solution for the ugly appearance and dimpled skin caused by cellulite. Perhaps counting on the average consumer to not understand that there are two main aspects to the appearance of cellulite, TriLASTIN falsely claims to be an effective and complete solution for this difficult problem. Counting on consumers to always be interested in the quick and easy way out, TriLASTIN does not count on savvy consumers evaluating the list of ingredients to determine whether or not TriLASTIN can truly follow up on its claims of being able to completely abolish cellulite for good.
TriLASTIN Ingredients
There are two main aspects to the problem of cellulite, thus any product claiming to be a comprehensive cellulite solution, like TriLASTIN, should contain advanced ingredients designed to address both issues. TriLASTIN, however, is confusing. Rather than listing ingredients in a straightforward and easy to understand manner, TriLASTIN instead provides a list of proprietary technologies and ingredients that make it difficult to determine what exactly is in the product.
TriLASTIN contains LipoTrisome, which the manufacturers claim is a powerful trio of fat burners. These fat burners are delivered to the skin through the Sequenced Diffusion Delivery System, which creates an invisible patch on the skin responsible for delivering these fat burners directly to the cellulite fat cells. There is no mention of the ingredients that TriLASTIN shoppers would be expecting to see - caffeine, glaucine or even Bladderwrack extract.
TriLASTIN Benefits
The manufacturers of TriLASTIN seem to believe that the benefits of TriLASTIN lie in its cutting edge technology - the LipoTrisome trio of fat burners and the Sequenced Diffusion Delivery System invisible ingredient patch. However, little time is wasted explaining why these two proprietary technologies work any better than ingredients like caffeine and glaucine have been successfully providing for years.
TriLASTIN does offer the same convenience, time and money saving options that other cellulite creams offer, but as far as results, the benefits of TriLASTIN are minimal. Due to the confusion and poor explanation of the ingredient list, it's impossible to even know how TriLASTIN really works, if at all.
Buy TriLASTIN
TriLASTIN is one of the more expensive cellulite creams available today. At a whopping $80 plus shipping and handling per bottle, it is certainly no small investment. The manufacturers of TriLASTIN do offer a 60 day, money back guarantee, which, when utilized, will return the purchase price of the product minus any shipping and handling costs.
Does TriLASTIN work?
There are too many cellulite creams available to waste time on products like TriLASTIN, which make claims on which they obviously cannot follow up. Any consumer who has a serious commitment to eliminating the problem of cellulite is already aware of which ingredients are tested and proven and which are not.
Any shopper evaluating TriLASTIN will be able to tell at a glance that no matter how many awards or other honors the product may win, the truth is that TriLASTIN simply cannot back up the claims that it makes. Without the ingredients to accomplish the goals of the product, the goals cannot be accomplished. TriLASTIN may provide some temporary results in terms of the reduction of the appearance of cellulite, but as far as true and lasting results, it is clear that TriLASTIN does not hit the mark.
Consumers' time and money is better spent finding a product which contains the myriad proven ingredients that have shown their ability to completely and permanently eliminate the problem of cellulite for good. Read our cellulite cream reviews.
Best Cellulite Cream Recommendation
RevitaShape
We've found RevitaShape to be the most effective anti-cellulite cream we've tried. According to our experiences, RevitaShape penetrates beneath the surface of the skin to get rid of cellulite in the deep layers of the skin. RevitaShape also helps to get rid of subcutaneous fluids that get trapped in cellulite. Most women see fast short-term results and very good results over the long term.
Click here to visit the website