Contact Editor of Site

Liz Reed is a licensed aesthetician and skin care expert. Send her an
email
Ionithermie Spa

Review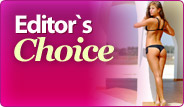 Rated:
6.25

out of

10


by

BestCelluliteCream.com
Are you sick and tired of seeing cellulite dimples when you look in the mirror? Well, if you have a decent chunk of disposable income to spare and an extra hour or two to spend at the spa each week, you can purchase an Ionithermie treatment (or several). This treatment, developed over 30 years ago by a French scientist who was looking for an arthritis cure, actually found the answer to women's cellulite woes - or so Ionithermie practitioners claim. Our review experts became immediately curious as soon as this product crossed their radar, and proceeded to investigate the treatment's impressive claims.
Ionithermie Spa Treatment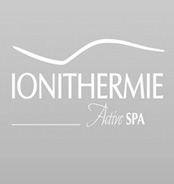 A full treatment starts with a consultation by your spa technician. Fair warning: many women who underwent a single treatment felt pressured by their technicians and other employees at the spa to purchase multiple treatments, with the staff insisting that one wouldn't be enough to completely eliminate their cellulite problems. So be prepared for that.
Once your technician evaluates you and measures you (yes, you will have to strip down to your underwear for this step), you will lie on a table and get covered in seaweed wraps, followed by a mysterious clay mask intended to "detoxify and remineralize" your treatment areas. Electrodes will be attached to your body, and you will lie there for 30-60 minutes, usually listening to quiet music while the galvanic stimulation of the electrodes forces your muscles to twitch and contract.
Ionithermie Benefits
Ionithermie practitioners claim that you can lose "up to 20 cm" (8 inches) in dimeter measurements from your treated areas. The clay used allegedly breaks up the toxins which advertisements claim cellulite is made of. The galvanic stimulation, combined with heat, flushes these toxins out of the treatment areas.
Some women who reviewed the treatment reported being satisfied with the results, praising the relaxing spa treatment as a pleasant, stress-free way to shrink their problem areas ¼-1/2 inch per treatment without having to expend effort at the gym or change their diets.
Buy Ionithermie
A single Ionithermie treatment at your local salon will probably vary by region, but on average it should cost about $150. Keep in mind that most salon staffers will push for you to buy multiple treatments, as well as the at-home kits. These kits, by the way, could cost up to $500 or more. However, customers who purchased them and experienced buyer's remorse reported that the return process was simple and stress-free.
Does Ionithermie Work?
In a sense, yes and no. Any time you wrap your body in a warm, moist covering (such as the seaweed and clay from an Ionithermie treatment) and allow your body to sweat out moisture, that area of your body will shrink. And there is some scientific evidence to suggest that the galvanic stimulation from the electrodes might expedite this process. However, you can get the same exact result from wrapping your body in warm towels and sitting in a sauna. And the fact that your technician will likely suggest that you come back for multiple treatments implies that maybe the positive results of these treatments aren't permanent.
Best Cellulite Cream Recommendation
RevitaShape
We've found RevitaShape to be the most effective anti-cellulite cream we've tried. According to our experiences, RevitaShape penetrates beneath the surface of the skin to get rid of cellulite in the deep layers of the skin. RevitaShape also helps to get rid of subcutaneous fluids that get trapped in cellulite. Most women see fast short-term results and very good results over the long term.
Click here to visit the website