Contact Editor of Site

Liz Reed is a licensed aesthetician and skin care expert. Send her an
email
Avon Solutions Cellu-Break 5D Cellulite Treatment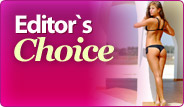 Rated:6.25 out of
10


by

BestCelluliteCream.com
Are you avoiding mirrors more and more because you don't like looking at the cellulite dimples in your own reflection? Well, there are a few solutions out there you could try. Cosmetic surgery is an option, but it's also the most expensive option and carries the largest risk to your health. There are massage/spa treatments, but they are time consuming and can be almost as expensive as surgery if your cellulite is severe. Then there's the Avon Solutions Cellu-Break 5D Cellulite Treatment. It's a cream you can use in the privacy of your own home from the reputable beauty products company Avon. But will it help you get rid of your cellulite problems? Keep reading to learn more.
Ingredients in Avon Cellulite Treatment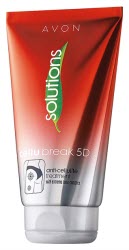 The active ingredients in Avon's anti-cellulite formula are said to work "twice as well" as caffeine, or cellulite creams which contain caffeine in their formula. The first major player on Avon's ingredients list is soy extract. Recently, studies have shown that soy products contain many essential nutrients which can help your body repair and restore firmness to its connective tissues. By extension, you might be able to reduce the appearance of your own cellulite by rubbing this extract onto your skin.
Then there's shea butter. This ingredient isn't unique to the Avon formula; as a matter of fact, women have been using shea butter for decades in order to reduce cellulite and alleviate a number of other skin problems. Shea butter is good for moisturizing and also increasing blood flow in the capillaries, which helps to flush away lymph and toxins known for making cellulite more visible.
Avon Benefits
Avon has the same benefits as any cellulite cream on the market today: the convenience of being able to use it in the privacy of your own home. Avon recommends applying the cream twice per day for best results. Another benefit of Avon's anti-cellulite cream over other options is the affordable price.
How to Buy Avon Solutions Cellu-Break 5D Cellulite Treatment
The price can vary drastically depending on where you live. For cellulite sufferers in the UK, you can order this cream directly from Avon's UK webstore for the low price of £5 (a 50% reduction in the regular cost). Sorry, American ladies, they don't ship outside of the UK. For women in other countries, there are several different online markets to shop from. Depending on which one you choose, however, the price can vary from $7.29 per bottle all the way up to $49 or higher.
Does Avon Work?
The ingredients and the low price (if you can find it) all seem nice. However, this cream is missing some key ingredients (such as caffeine) that are known to work well in other creams. Lastly, they can't give customers an estimate as to how many weeks they will have to wait before they see results. For our reviews of more effective solutions, click here.
Best Cellulite Cream Recommendation
RevitaShape
We've found RevitaShape to be the most effective anti-cellulite cream we've tried. According to our experiences, RevitaShape penetrates beneath the surface of the skin to get rid of cellulite in the deep layers of the skin. RevitaShape also helps to get rid of subcutaneous fluids that get trapped in cellulite. Most women see fast short-term results and very good results over the long term.
Click here to visit the website