Contact Editor of Site

Liz Reed is a licensed aesthetician and skin care expert. Send her an
email
Cellulean

Review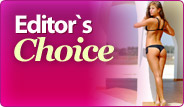 Rated:6.25 out of
10


by

BestCelluliteCream.com
Cellulean is one of many easily available and tempting products that claim to reduce and destroy the dimply, cottage cheese-like appearance of the skin caused by cellulite. The appearance of cellulite has two components - a breakdown in the overall health of the skin, and a buildup of clumps of fat cells. Cellulean only effectively addresses one of these sources.
While Cellulean is easier to obtain than surgery and much less expensive than spa treatments that need to be continually repeated for lasting results, those interested in using Cellulean to get rid of their cellulite will quickly see how ineffective Cellulean is.
Cellulean ingredients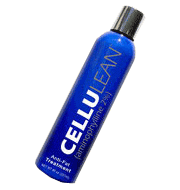 The manufacturers of Cellulean seem to have focused the bulk of their ingredient space on components designed to condition the skin. Cellulean contains vitamin A and vitamin E, as well as greed seed oil to take advantage of antioxidants shown to have a positive effect on the condition of the skin. Smoothing and firming of the skin is an important component of decreasing the appearance of cellulite, but those ingredients alone do not make Cellulean a comprehensive cellulite fighting product.
Cellulean does contain a small percentage of ingredients that fight the true source of the problem, such as Bladderwrack extract. Bladderwrack extract, in a significant dose offered in other creams, will help to shrink the fat cells that create the clumps of fat that press up against the skin. However, without significantly more active ingredients designed to attack these fat cells, Cellulean falls far short from other cellulite creams when it comes to comparing ingredients.
Cellulean benefits
Cellulean has no shortage of ingredients designed to improve the condition, appearance and feel of the skin. With smoother, firmer skin, it is true that cellulite will not appear as dramatically as it normally would against aging skin. However, Cellulean fails to effectively attack the real source of the problem - the clumps of fat cells the press up against the skin and create the dimpled appearance of cellulite that plagues so many women.
While Cellulean is available conveniently over the internet, and while Cellulean is less expensive than alternatives such as liposuction or continues spa treatments and appointments, convenience is not necessarily the main benefit consumers are looking for from a product designed to decrease the appearance of cellulite.
Again, while Cellulean is packed full of active ingredients, the ingredients in Cellulean are unfortunately not in the correct combination to really attack the problem from all angles, which is necessary for a lasting solution.
Buy Cellulean
Available for order online, the manufacturers of Cellulean offer a free 30 day trial for only $10 shipping, an almost $160 value. Buyers can also opt to purchase a 30 day supply of Cellulean for $70 plus shipping and handling charges, while purchasing two bottles of Cellulean will come complete with one free bottle of Cellulean. Refunds are available if the buyer is not completely satisfied with Cellulean, but must be completed within the 30 day free trial period in order to not be charged for the full amount of the purchase price of Cellulean.
Does Cellulean work?
Cellulean does contain a long list of ingredients, some of which have been shown to have a positive effect on diminishing the appearance of cellulite on the skin. However, while Bladderwrack extract and skin conditioning ingredients will have some effect, Cellulean does not pack the same punch as similar cellulite creams. Also, Cellulean does fall at the more expensive end of the scale in terms of price of purchase for the cellulite cream, with high shipping charges as well.
Many buyers will also find the automatic shipment aspect of purchasing Cellulean to be more of a hassle than a convenience as well. While some of the ingredients in Cellulean will cause a slight reduction, albeit temporarily, in the appearance of cellulite, users are more likely to experience a slight improvement in the overall condition of the skin rather than any real and significant effects on the cellulite itself.
While skin conditioning is an important aspect of any cellulite cream, Cellulean falls short in other important areas, and fails to be a truly effective cellulite treatment.
Best Cellulite Cream Recommendation
RevitaShape
We've found RevitaShape to be the most effective anti-cellulite cream we've tried. According to our experiences, RevitaShape penetrates beneath the surface of the skin to get rid of cellulite in the deep layers of the skin. RevitaShape also helps to get rid of subcutaneous fluids that get trapped in cellulite. Most women see fast short-term results and very good results over the long term.
Click here to visit the website