Contact Editor of Site

Liz Reed is a licensed aesthetician and skin care expert. Send her an
email
Inneov Cellulite Treatment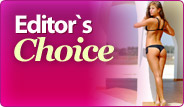 Rated:6.25 out of
10


by

BestCelluliteCream.com
Modern nutraceutical science is constantly coming up with new and innovative ways to help us perform better, feel healthier, and - most importantly - look our best. Obviously, if you're reading this right now, you probably have an idea of where we're going with this. Yes, that's right: there's a new cellulite treatment on the market that promises to rid you of your orange peel skin just by taking a pill.
Imagine if you could simply take a pill and, within a few weeks, once again start to enjoy the reflection you see in the mirror. Imagine if you could look at your hips, thighs, lower abdomen - and even your rear end - and smile with pride. This is the promise of new technology from a company called Inneov. They promise that if you purchase their skin enhancement supplement, you too can have the perfect, flawless skin you've always wanted.
Naturally, when we heard about this, we were astounded. We knew we had to dig deeper and look into this miracle pill to see if it actually could make good on any of its advertised claims. Below, we'll go into details about the company, the active ingredients of its anti-cellulite supplement, and how well it actually delivers on its claims. If you'd like to learn more, just keep reading.
Active Ingredients in Inneov
One of the main ingredients in Inneov is glucosamine. Based on our knowledge of cellulite treatments, we have to assume that this is the most active ingredient contained in the supplement. While it's true that glucosamine can improve the elasticity and firmness of all connective tissue - including joints, tendons, and of course, human skin - we've never really heard of people taking glucosamine exclusively to solve cellulite problems.
Other ingredients on this list include green tea extract and Maritime Pine bark extract. In general, we cannot deny that taking green tea in any form is good for your overall health. But yet again, just like with the glucosamine, we're not sure exactly how Green Tea Works to help you get rid of your cellulite problems. Perhaps the caffeine in green tea can help flush out the toxins and fat deposits that are directly underneath your skin? It's hard to say for sure.
Lastly, there's that maritime pine bark extract we just mentioned. This is a relatively new biological extract that is taking the nutraceutical world by storm. Allegedly, as far as cellulite goes, it can help with improving circulation - which in turn may help flush out some of the toxins we just talked about with the green tea. It may also have a firming benefit to the skin. But then again, pine bark extract is used to cure every ailment from poor circulation to adhd to erectile dysfunction. Therefore, it's hard to say for sure whether or not it is effective against cellulite.
Are There Benefits to Inneov?
Assuming these pills work as directed, we could definitely see a benefit to solving your cellulite problems with something as simple as taking a pill. The quick, convenient nature of the product is an exciting innovation in the cellulite world.
How and Where Inneov Is Sold
Right now, it is very difficult to purchase this supplement outside of Europe and certain Latin American countries. Even though it is technically listed in the Amazon Marketplace, it is currently unavailable.
Inneov: Our Final Conclusions
After taking a closer look at this promising supplement, our review experts came away with some concerns. Honestly, it would be fantastic if all you had to do to get rid of your cellulite was swallow a pill every morning with breakfast. Unfortunately, there doesn't seem to be enough evidence to prove that Inneov will work for every customer.
Likewise, or review experts were frustrated by the fact that this pill has mixed reviews from customers, and the fact that you can't find it in most countries around the world. We would have loved to have bought a sample of the product and at least tried it out for ourselves. But unfortunately, our home office is not located in a country Inneov is sold.
If taking a pill to get rid of your cellulite seems too good to be true, Our research into this product makes us think you might have a point. We have, however, seen promising results with cellulite creams. The ones we've tried that actually work are located on our reviews page. Feel free to take a look at them here.
Best Cellulite Cream Recommendation
RevitaShape
We've found RevitaShape to be the most effective anti-cellulite cream we've tried. According to our experiences, RevitaShape penetrates beneath the surface of the skin to get rid of cellulite in the deep layers of the skin. RevitaShape also helps to get rid of subcutaneous fluids that get trapped in cellulite. Most women see fast short-term results and very good results over the long term.
Click here to visit the website