Contact Editor of Site

Liz Reed is a licensed aesthetician and skin care expert. Send her an
email
Bliss's Fat Girl Slim

Review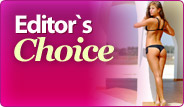 Rated:6.25 out of
10


by

BestCelluliteCream.com
One of the more charmingly named cellulite creams available on the market today, Bliss's Fat Girl Slim makes a bid to claim a spot among the more effective cellulite creams. With cellulite being such a pervasive problem, Fat Girl Slim attempts to provide the solution for this troublesome issue and claim a share of the thousands of women clamoring for a cure for cellulite.
No matter how cute the name, however, Fat Girl Slim does not measure up to other quality cellulite creams that have established a place for themselves in the market with proven ingredients, good customer service and, importantly, effective and swift results.
Fat Girl Slim Ingredients
Like most cellulite cream products, Fat Girl Slim contains ingredients designed to address the two aspects of the cause of cellulite. First of all, with age, the skin breaks down and collagen and elastin fibers are produced at a lower rate, allowing for the skin to stretch and show the second aspect clearly. Another aspect of cellulite appearance are the clumps of fat that press up against this broken down skin. Fat Girl Slim does a poor job of addressing both issues, both with weak and unproven ingredients.
For the skin conditioning aspect, Fat Girl Slim contains shea butter and glycerin. Obviously, both ingredients have been shown to have a positive effect on the condition of the skin, but neither of these ingredients is especially groundbreaking. Fat Girl slim also addresses the fat cells themselves. Fat Girl Slim contains algae extract, lavender and lotus extract, which should, in theory, break down these clumps of fat cells and improve circulation as well. However, these ingredients are not especially common in other cellulite creams, and there is a reason for that. Fat Girl Slim does also contain caffeine, which it encapsulates in QuSomes.
The research behind QuSomes is sketchy and Fat Girl Slim offers no additional information on how this delivery system works. Fat Girl Slim does not take advantage of any of the other powerful and proven ingredients found in other, similar cellulite cream products.
Fat Girl Slim Benefits
Fat Girl Slim offers the same benefits as other ineffective cellulite creams available over the internet. For instance, Fat Girl Slim is obviously less expensive than both medical options and spa treatments. Also, Fat Girl Slim, being available for order over the internet and created for use in the home, is an extremely convenient – but as far as results go, however, Fat Girl Slim offers no more benefit than any skin conditioning cream would offer.
Buy Fat Girl Slim
Fat Girl Slim costs just under $30 per tub, which is an attractive price point to be sure. However, Fat Girl Slim does not offer any discounts on bulk orders, and only the standard return policy applies to this product. The manufacturers of Fat Girl Slim do not make any effort to offer free gifts, shipping or full refund promises to purchasers of the product, and the site does not contain the usually testimonials and backing that you would expect to see from such a product.
While buying Fat Girl Slim is hassle free, the offerings and process do not especially inspire confidence in the product.
Does Fat Girl Slim work?
One of the key things that the manufacturers of Fat Girl Slim believe makes the product attractive is that Fat Girl Slim takes a standard cellulite fighting ingredient, caffeine, and encapsulates it in QuSomes.
There has been much discussion of QuSomes and how exactly that delivery method is superior than any other, but no solid research backing up the effectiveness. The manufacturer's website for Fat Girl Slim makes no effort to further explain QuSomes, either.
While the inclusion of caffeine in Fat Girl Slim is encouraging, the product remains light on powerful ingredients and therefore pretty ineffective for getting rid of cellulite.
Best Cellulite Cream Recommendation
RevitaShape
We've found RevitaShape to be the most effective anti-cellulite cream we've tried. According to our experiences, RevitaShape penetrates beneath the surface of the skin to get rid of cellulite in the deep layers of the skin. RevitaShape also helps to get rid of subcutaneous fluids that get trapped in cellulite. Most women see fast short-term results and very good results over the long term.
Click here to visit the website